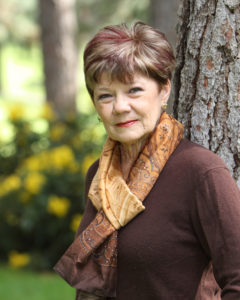 I originally created this blog somewhere around 2008 as a place to gather collected information and resources and as an outlet for my own caregiving journey with my father.
It has since developed into a network of experts who have become a definitive source for educational materials, encouragement and successful strategies to enable the caregiver to create an easier, less stressful and even more rewarding role.  We seek to help caregivers find joy in the journey.
Before I became caregiver to my father who had vascular dementia, I worked as an R.N. for almost 30 years.  I opted to leave the field of nursing in order to stay home with him and was able to find work that I could do from home.  And now my "day job" as the owner of a social media management agency allows me the time and flexibility to continue to give back to the community of caregivers by creating and curating content of interest both clinically and personally. I also moderate a private Facebook support group for caregivers sponsored by GreatCall, the leader in connected health for active aging.
Additionally, I have volunteered as an advocacy ambassador and a support group facilitator for the Alzheimer's Association, am a member of our local Rotary Club,  a panel expert at ShareCare.com (an online health and wellness platform created by Dr. Mehmet Oz, and Jeff Arnold – founder of WebMD), as well as a speaker, and have written for several on-line "boomer", aging and caregiving resources.  I am also excited to say that I am a brand ambassador for O, The Oprah Magazine.
Our mission here is to help calm, simplify and enrich the lives of family caregivers.  We believe that by being intentional in our caregiving roles, all of that and more is possible. We also believe that there can be joy in the journey and not just stress and struggle (but it takes motivation, planning and a bit of determination).
When I am not at my computer, you can find me experimenting in the kitchen, playing with Isabella, our miniature schnauzer, reading or dancing with The Blazen Divaz.
Contact information: Shelley@ShelleyWebb.com
Snail mail address:
P.O. Box 3901
Coeur d'Alene, Idaho 83816