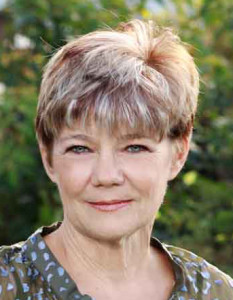 Shelley Webb is truly the voice of experience when it comes to caregiving.  With more than 30 years of service as a Registered Nurse, RN Case Manager, Geriatric Care Manager and caregiver to her father, she has "been there and done that" both personally and professionally.  An "overnight" caregiver to her father, her priorities instantly changed and so did her workplace.
As "The Intentional Caregiver" and President of The Eldercare Support Groups, Shelley and her network of experts have become the definitive source for educational materials, encouragement and successful strategies to enable the caregiver to create an easier, less stressful and even more rewarding role.
Currently a consultant, coach and advisor to caregivers world-wide, she is also a volunteer advocacy ambassador for the Alzheimer's Association, a panel expert at ShareCare.com (a new online health and wellness platform created by Dr. Mehmet Oz, and Jeff Arnold – founder of WebMD), as well as a speaker, and an expert writer for several on-line "boomer", aging and caregiving resources.
Shelley's passion is to help calm, simplify and enrich the lives of caregivers of aging parents and loved ones.  She believes that by being intentional in their caregiving role, all of that and more is possible.
She resides in a rural area in beautiful northern Idaho with her 2 miniature schnauzers, 2 desert tortoises and over 20 chickens.  She considers herself a gourmet cook in training, a wine aficionado and enjoys gardening, reading and dancing.  She is blessed with 2 awesome grown up children, one of whom is married.  Bring on the grandchildren!
Contact information: Shelley@ShelleyWebb.com
Snail mail address: P.O. Box 3901
Coeur d'Alene, Idaho
83816